Turkey Rama July 13th & 14th
Turkey Rama Carnival July 13th – 15th
Turkey Rama Car Show July 15th
We had a special surprise at this year's Turkey Rama! Thank you Mayor Hill for pardoning Dave, and thank you
Ramsey McPhillips for bringing Dave and his little friend, Blanche the lamb.
Our Beloved Tradition
Celebrating its 58th year, Turkey Rama is one of McMinnville's oldest and most loved traditions! The community festival observes the historical importance of the once-thriving turkey business in the surrounding county. The turkey farms are gone, but Turkey Rama lives on!
As the face of our community has changed, so has the festival itself. Turkey Rama includes a Carnival, Street vendors and much more. Downtown you'll find Vendors, Food Courts, Beer Gardens, Music and Entertainment, and more!
This year we are very excited that Linfield College is bringing in some fun interactive games and a hoop shoot that will be found near the 3rd and Ford Street intersection, that will be complimented with a dunk tank near by, as well as some fun McMinnville Water and Light demos to explore within the Discovery Zone.  We're also excited to have the famous Library Bookmobile downtown – so bring down the kids and let them check it out.
Looking to be a vendor and take advantage of selling your products or have an informational booth? See application link below.
INTERESTED IN VOLUNTEERING? We are always looking for help – please reference the volunteer link to see where you would like to help:
https://www.signupgenius.com/go/60b0549a5a72aa1fb6-volunteer
Join us for the 2018 Turkey Rama Car Show, featuring Tuner Coalition.
The event will take place on 3rd Street in McMinnville, OR.
Date:  Sunday, July 15th, 2018
Participation arrival time – 8:30 a.m.
Time: 10:00 a.m. – 2:00 p.m. | Award Ceremony: 1:00 p.m. – 2:00 p.m.
The car show is open to ALL car enthusiasts – Hot Rods, Muscle Cars, Classics, Low Riders, Rat Rods, Vintage Cars & Specialty Vehicles. All are welcome to attend! This family-friendly event is free to the public.
Vehicle entry fee $20.00. REGISTER BELOW!
https://www.eventbrite.com/e/turkey-rama-car-show-2018-tickets-46304389676
Learn more about Tuner Coalition at:  Tunercoalition.com
For general event information please call the McMinnville Area Chamber of Commerce at (503) 472-6196 or contact us by email at .
2018 EVENT SCHEDULE
On the community stage you'll enjoy a mix of all things local! You'll enjoy everything from ballet and tap, open hand kempo, local music talent, yoga,  dance, to opera.  Of course there will be more with a few hidden surprises, but you'll have to join us to find out! See you out and about.
Turkey Rama Carnival Presented by:  
Brought to you by Carnival Partner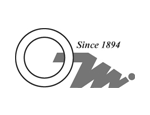 THANK YOU 2018 Turkey Rama Partners