There's Much to Explore Right Here!
Visit our parks and museums. Experience local history, theater, art and music.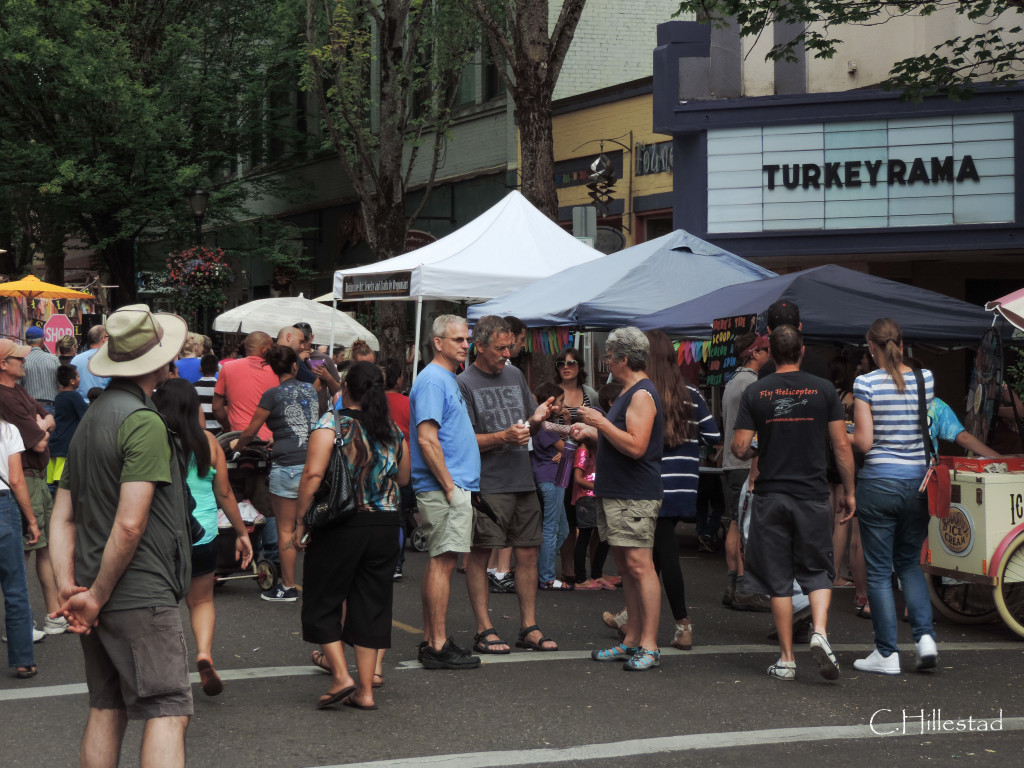 McMinnville's idyllic valley setting with close proximity to the beach, mountains, and big city makes it convenient to pursue all the recreation and cultural activities you could ever dream of.
But wait – there's plenty to explore right in our little corner of the Willamette Valley! Want to know how to extract the most fun out of your stay in McMinnville? Check out this list:
Parks. The parks system in McMinnville includes nature trails, playgrounds, tennis courts, and everything in between. All of our parks were upgraded and new parks were constructed (thanks to the passage of the parks bond) in 2005 for a total of 18 parks.
Hikes. From the timbered loop at Miller Woods and rugged paths around Rainbow Lake to the paved trail at Glacial Erratic Rock, there's something for every casual and ambitious hiker. Many trails are suitable for mountain biking, too.
History. Check out the Yamhill Valley Heritage Center on weekends to learn about the area's rich agricultural and farming history.
Art. The James Miller Fine Arts Center at Linfield College features contemporary art exhibits. If you're visiting in the fall, don't miss the Art Harvest Studio Tour. Visual artists from McMinnville and Yamhill County open their studios to the public.
Evergreen Campus. Two museums, an IMAX theater, and a waterpark all at one place? Yes, it's true. The Evergreen Aviation and Space Museum boasts Howard Hughes' Spruce Goose and hundreds of vintage airplanes, military aircraft, and spaceships. Atop the waterpark a 747 airplane hovers (but it's stationary!) where water slides snake out its sides.
Theater. The Gallery Theater offers the best of classic and modern plays with dramas, comedies, musicals, and kids' productions year-round.
Music. The Walnut City Music Festival takes place every August in the Granary District spotlighting local and national bands. A multitude of free concerts take place seasonally such as the Brown Bag Concerts and the city's annual Summer Concert Series held on the Linfield Green. You can also find live music every weekend at venues around town.