COMING SOON May 9th – LEADERCAST 2014!
We Believe… The world is missing out. We could all be learning more. Living out our purpose. Leading and being led by people who inspire and enlighten us, give us strength and allow us to grow. Leadercast was built on a belief that the world needs better leaders – leaders worth following.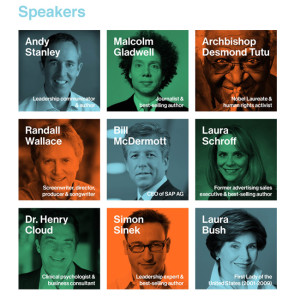 Be a leader worth following…Your leadership is not a hobby. It is a responsibility, and requires work. Its development demands inspired content, consistent effort and practical application. We believe everyone should have access to this type of learning. We have another amazing line up of speakers!
Register Here: https://docs.google.com/forms/d/1nGUCWmhhdyx1KmQ7F4_p-VaD9wOPC1bTlwA-pRL5jq0/viewform (copy and paste into your browser) 
Event registration begins at 7:00 a.m.
Webinar begins at 8:00 a.m. and ends at 4:00 p.m.
RSVP today with Holly Goodman at (503) 472-6196 or hgoodman@mcminnville.org