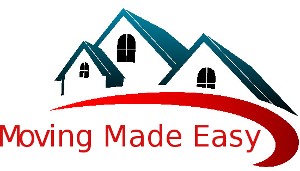 Moving Made Easy
Sherrie and Steven Van Noy, Owners
McMinnville
(503) 508-7618
Moving Made Easy is more than boxes and trucks. We are a family owned and operated business that specializes in helping seniors relocate. While seniors are our primary focus, we also move other folks. Moving Made Easy, has been serving Willamette Valley for over 10 years.
What Moving Made Easy does that sets us apart from other movers – we do not pack and drop off your boxes at your new home leaving you to do all the unpacking. Moving Made Easy provides a full service move. We bring boxes, paper, tape, blanket and other supplies to pack your treasures. We then professionally load and secure your belongings in our truck. At your new home, we unpack and place your items right where you want them. Electronics are set up, beds are made, and packing materials are cleaned up and removed.
Moving Made Easy has an outstanding reputation and a great working relationship with many of Willamette Valley's communities. We provide a number of services in conjunction with moving. When needed, we assist by suggesting the right amount and pieces of furniture for your new home. Moving Made Easy has estate sale services and liquidation services.
On a personal note, Steven and Sherrie met in high school and were married in 1984. They have lived in Okinawa, Japan, Alaska, England, and Germany and spent 20 years in the U.S. Air Force. Steven & Sherrie have three adult children. Two are currently attending a local college in Oregon and working with Moving Made Easy. The family lives in Dallas, with their animals. They love the beauty of Willamette Valley and serving the local communities.