Come on out to the Summer's BIGGEST party in McMinnville, OR July 29 – August 1, 2015
You'll enjoy youth Livestock Auction, Carnvial Rides, Food, All day entertainment, Exhibits, Talent Contest and More!
All Day Carnival Ride Passes are on SALE NOW –  Purchase Fair Tickets HERE!
Purchase by July 28th for online $20 online, at fairgrounds or in Wilco beginning July 29 – $30 at fair. Specials everyday 'til 4 PM
10 tickets for $12.50, Kiddie rides = 1 ticket, major rides = 2 tickets, spectacular rides = 3 tickets.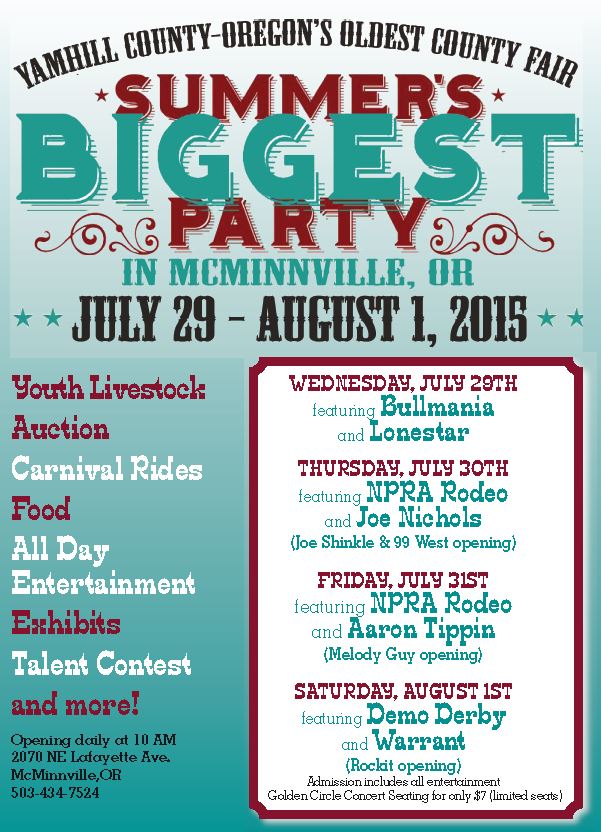 Visit Yamhill County Fairgrounds website: Learn More About the Fairgrounds