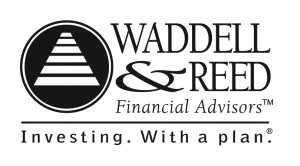 Waddell & Reed
Jared Montgomery, Financial Advisor
777 Commercial St., SE Ste. 020 Salem, OR 97301
(503) 371-8958
Welcome to the MACC Team! 
After graduating from Linfield College with a degree in Finance, I discovered Waddell & Reed, Inc. I was immediately drawn to the company's culture. This is a company that truly puts the client's needs first.
Waddell & Reed was founded in 1937 and is among the most enduring asset management and financial planning firms in the nation, providing proven investment and planning services to individuals and institutional investors.
I believe that investing and financial planning is a highly personal process. I utilize a personal inventory process to help you identify and prioritize the financial goals that are unique to your situation. Regardless of your stage in life, your income, or your goals, I believe you need a plan to help you accurately manage your finances. Short-term goals, long-term aspirations, daily expenses, and insurance all come into play. How do you get it all under control? At Waddell & Reed, we specialize in investments, insurance, and comprehensive financial planning. Whether you have one simple need or would like an overall evaluation, we can help.
Call Jared today to discuss the products and services that may be appropriate for you, and we can start down the path to financial success.